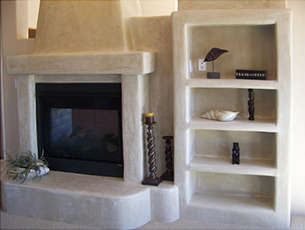 Elite Dri-Wall Inc. is a member of the Remodelers Council and the Home Builders Association of Central New Mexico
Elite Dri-Wall Inc. is fully licensed, bonded, and insured.
---
FREE Estimates
1 Year Waranty on all new construction
Dry Wall, Variance & Ceiling repair
Surface & Texture Matching
---
Elite Dri-wall accepts all major credit cards
3% Convenience Fee, Limit of $10,000.00 apply
Robert Navarrette started Elite Dri-Wall Inc. in 1990.  Over the years, he established himself as a hardworking and ethical business owner, leading his company to growth and the ability to handle a large array of different services.  Elite Dri-Wall is experienced in drywall installation for residential homes, commercial projects, remodels, tenant improvements, and repairs to residential and commercial buildings.
Elite Dri-Wall also features Variance Acrylic Finishes. Variance is a 100% acrylic polymer based finish system that is incredibly durable.  It comes in a variety of 24 colors and finishes, any of which may be used simultaneously to achieve a wide array of finishes. They are able to match any color that suits the customer best.
Contact us today to submit your plans for a FREE ESTIMATE or for field measurements of your completed construction framing for a complete proposal.